Looking after clients accounts and compliance (including IRD tax return/s) since 2006, and am excited that now, in 2021, I get to move forward, providing that same level of care to my own client base.   
I've built a wealth of  knowledge over those years, not only learning the best outcomes for businesses, but also how to convey that information to clients, in a manner where the complicated tax stuff is easier to understand. 
Being a sole practitioner, you will talk to me and I will have first hand knowledge of your business, able to provide that you and your business requires. 
'Yeah-yeah, heard that before?'  (I don't blame you, anyone can make these claims).  Please do check out my testimonials tab above from past clients for further insight.
Fully online/cloudbased accounting services.
Plain English . Knowledgeable
Responsive
Being a sole practitioner, you will talk to me & I will have first hand knowledge of your business, as I will be the one who is also actually working on your accounting requirements.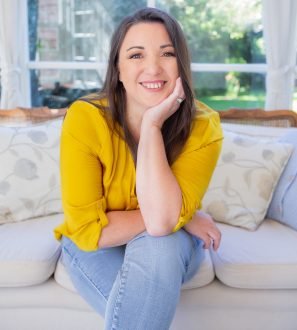 Melissa at Know Accounting takes care of us and our business. We recommend any business to chat to her, you will find out what we mean. We have regular contact with Melissa; she completes our IRD compliance, gives us up-to-date tax calculations, and is always available to chat about the business.
My name is Andy Rogers. I first came across Know Accounting earlier this year where I had an introductory call with Mel Bailey. Mel made things extremely easy and explained how she could help me with my finances and taxes and spelt it out to me in layman's terms. Mel showed great patience to answer all the questions and queries I had and always came up with a solution. She is a talented and forward-thinking accountant that will go above and beyond to deliver detailed and efficient work for you and your business.

I am so grateful to have Melissa taking care of my company. From the first meeting I knew she was the right choice for us. She is lovely to deal with, she takes away any stress or concerns and she goes over and beyond for her clients. I highly recommend Melissa to take care of all your accounting needs so you can focus more where you need to.

I would highly recommend Melissa from Know Accounting, she is very professional but approachable and always willing to listen and provide valuable advice when needed.

I would happily recommend Melissa as an accountant, she has given me peace of mind when it comes to my business accounts. She has a pro-active approach in terms of advising me how to manage my business efficiently.

I highly recommend Melissa as an accountant. Based overseas I had certainly issued with my compliances with IRD and Companies Office. Melissa went out of her way to get things sorted for us.
Melissa was really knowledgeable and patient with all my questions, highly recommended 🙂